كلمة رئيس مجلس المفوضين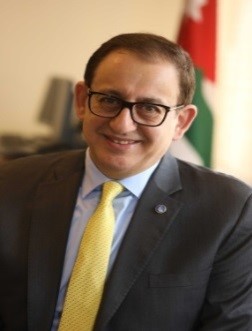 I am pleased to welcome you to the website of Jordan civil aviation regulatory commission (CARC), which was created to provide guidance, assistance and to maintain communication with all stakeholders in the civil aviation sector, and clarify CARC regulations, procedures and various services to all our partners.
CARC maintains its commitment in managing its functions and responsibilities in accordance with the National and International Civil Aviation Legislations to insure the maximum level of aviation safety, security, environment protection and the sustainability and growth of the aviation sector.
In order to achieve its goals, CARC will always set out to preserve strong ties with all stakeholders, at national and international levels to succeed in maintaining safe and secure aviation environment and to develop the air transport services based on equal opportunities manner that will contribute to a sustainable growth to our national economy.
Finally , all the said objectives would not be possible to achieve without the dedication of all CARC staff at all levels , everyone at his / her area of expertise  and the spirit of one team they exercise  which in turn contribute to bringing about the desired quality leap for the civil aviation sector.
Capt. Haitham Misto
Chief Commissioner / CEO